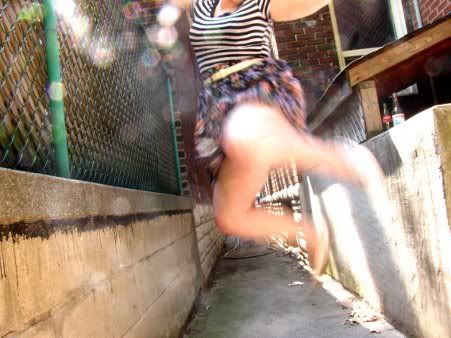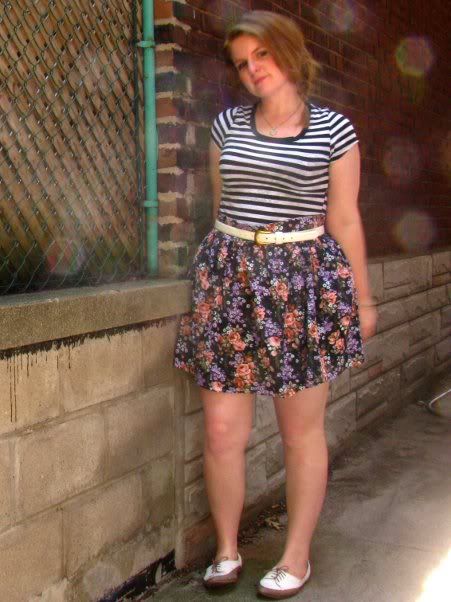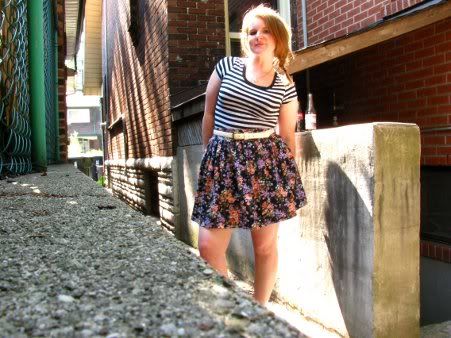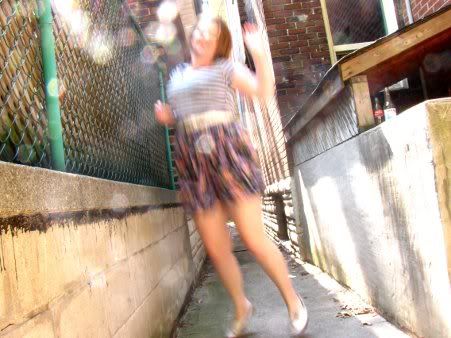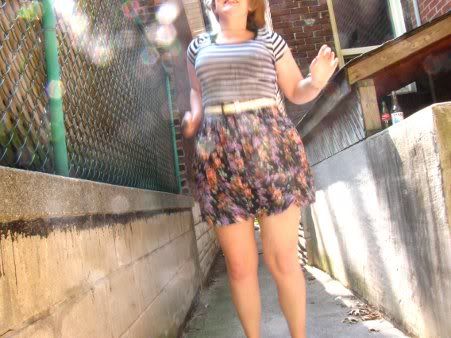 outfit deets: shoes - deena and ozzy (of course, I love them! remixed
here
,
here
,
here
,
here
,
here
and
here
)// skirt - vintage (reconstructed by me ) // tee - OLD
Hey people - this is what I wore yesterday for another super hot day in the sun. I just wore it to do some work at home, run around doing some errands, and grab dinner with friends. I've owned this skirt for quite some time but only recently did I take up the project of hemming it. You can see how I wore it a few years ago
in this post
. I hadn't done the whole stripes and florals thing in a little bit so I decided I might as well try it out again! I liked the results.
I jumped around a lot for this photos. I was trying to get a decent jumping shot but they all turned out weird looking. However, I did like some of the blurry messes that came about as a result of the attempts to jump. The floral skirt looks cool all blurred against the stripes. I'm going to try more jumping photos soon.
If you guys haven't noticed, quite often I revert to the "karate pose" or more appropriately in my case - the "tae kwon do pose". As seen most prominently
in this post
. I chalk these poses up to the fact that I took tae kwon do all throughout my childhood and for whatever reason I feel like it's a cool thing to do whilst the camera is pointed my way. I don't know?? In any case, as seen in the photo above I threw out some kicks while I was jumping around despite my wearing a skirt. I'm smart!
Anyway guys thats all for today! Hope you are all having a lovely day :)
Oh oh before I forget - please enter the
Rhitbee Anne Vintage Giveaway
. Seriously people, it's a super cute and real FREE ring up for grabs. What do ya got to lose?
xx Robyn