Helloo peoples. Today was a really long day - now I'm super wiped. I got a little crazy today while taking pictures. This could be largely due to the fact that it was SNOWING slightly as I snapped these and I was freeezing in my t-shirt. I needed to dance around (or do some tae kwon do) as I took the photos to stay warm. These next few weeks are going to be really busy for me - school is about to get pretty ridiculous but I am going to try and not procrastinate! I can do it. Anyway guys I'm going to keep it short today because I need sleep and also because this is already a photo-heavy post!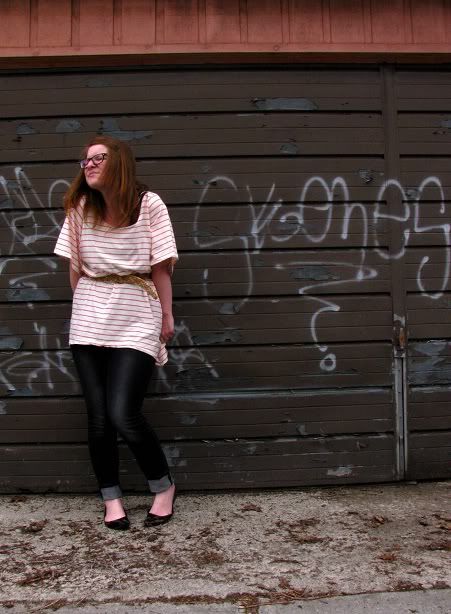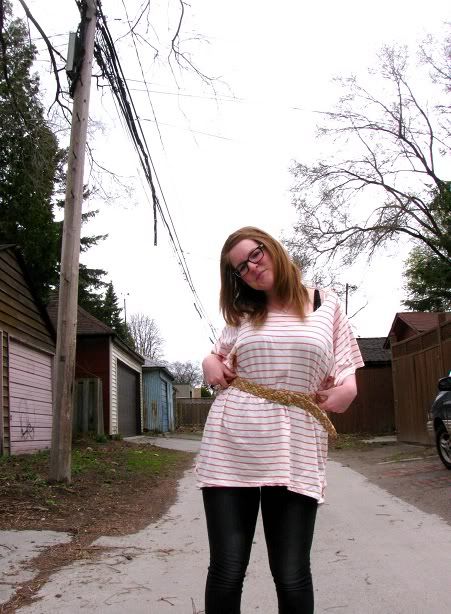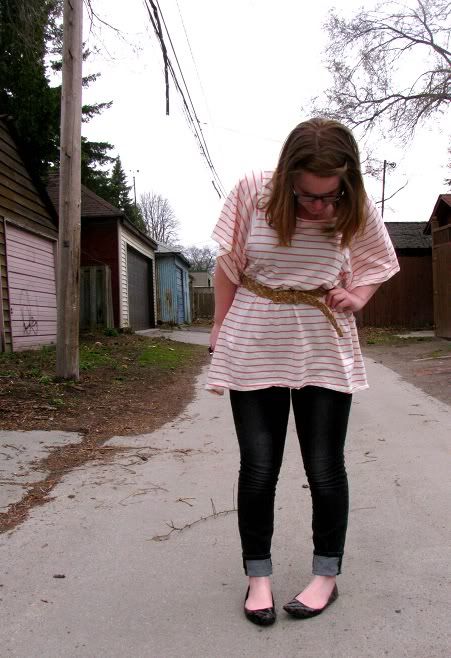 outfit details: shoes - gift // jeans - Gap // tee - h&m // belt - thrift
*listening to: Alanis Morissette - Crazy
xx rhitbee :).