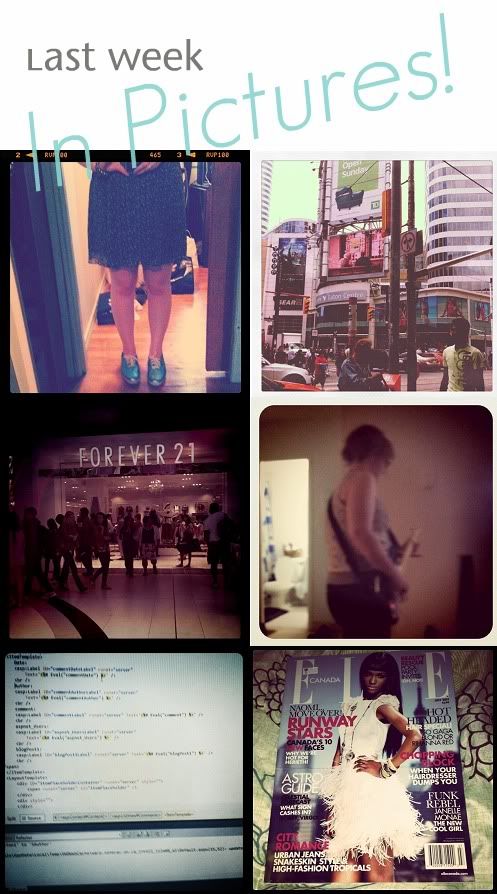 Heya lovelies! As you may or may not have noticed, no outfit pictures this week. The new store opened this past week and it has been all kinds of crazy. We are still figuring out how to manage things for this new store but day by day we are getting the swing. I am putting in a lot of hours so I haven't had much time to blog. This weekend I should be able to catch up, though!
The mass amounts of working this week led me to buy some sparkly blue keds (pic 1) to relieve my poor feetsies. They are pretty darn comfy! Pic 2 is just a view of some Yonge and Dundas action. Pic 3 is the new storefront! Pic 4 sums up my Saturday night. We always pull out the guitar hero at Kyle's place. Pic 5 and 6 were actually taken yesterday on my only day off this week. I spent the day lazing around reading Elle whilst Dale feverishly finished up his ASP.NET assignment.
How was your week last week?
I like doing these little posts because it lets you guys know I'm still alive even though I am not outfit documenting at the moment. I am still around and reading all of your blogs as much as I can!

All of these photos are from instagram. Any of you folks have it? You should add me @rhitbee!

xo Robyn