Hey! So I've been gone for awhile, I know. It's exam week and up until this morning I was knee deep in too much work! In any case, I only have one more exam to go and that's not until next Monday. So - YAY. I don't think these photos didn't turn out so great - but I liked the outfit anyway. My brain feels mushy - I can't tell what I like anymore! Halp!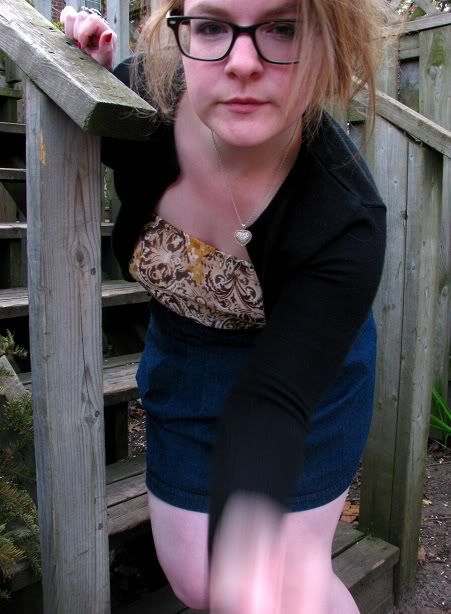 outfit deets: skirt - thrifted // skirt as top - thrifted // belt - thrifted // cardigan...thrifted!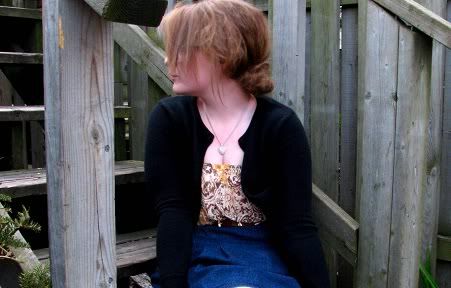 Yowz! I love it when I put together a totally thrifted outfit and don't realize 'til I'm writing the outfit deets.
Til next time guys,
Rhitbee :)