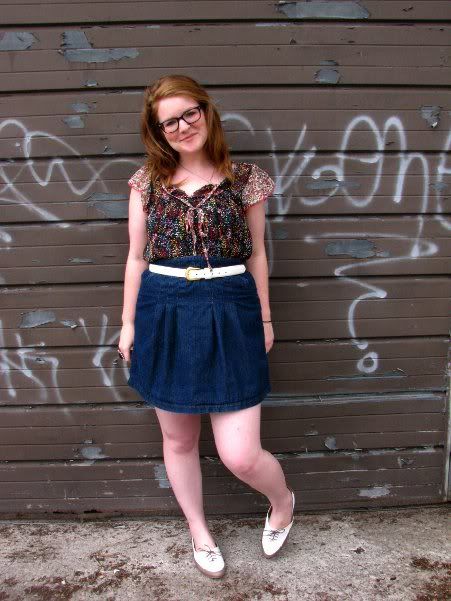 I wore this to mission to a Sally Ann that is a bit of a bus ride away from my house. I have to say though it was worth the mish. I had a GOOD day yesterday at the Sally Ann. Yowz. I scored pretty majorly.

Aside from that I just wore this around the house watching Big Love and doing some much needed organizing.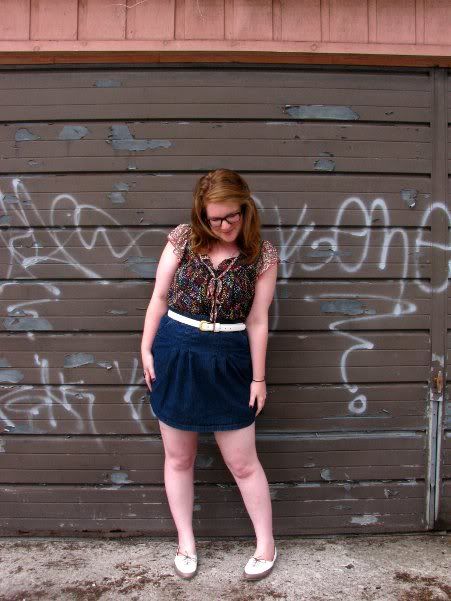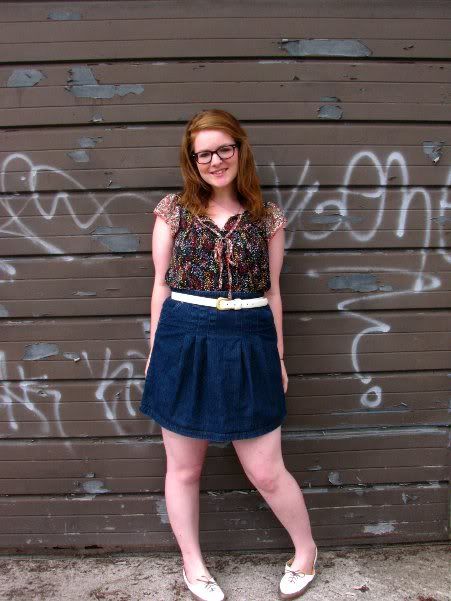 outfit deets: shoes -
deena and ozzy via UO
// skirt and top - thrift // belt - vintage
Happy hump day!
xxRobyn