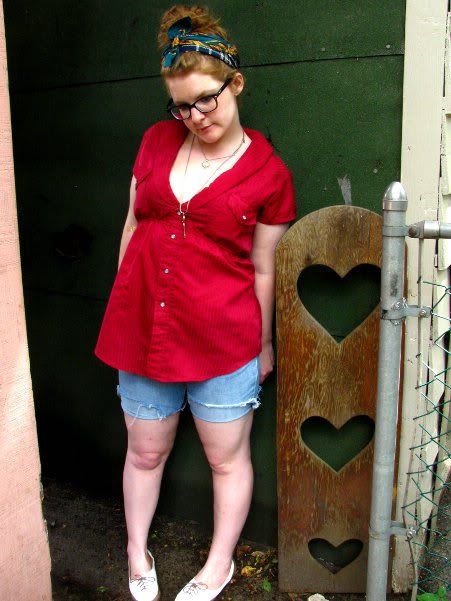 outfit deets: shoes - ozzy and deena via UO // shorts - old cut off AE // shirt - urban renewal via UO // scarf - bill blass
I've always loved the
urban renewal stuff at Urban Outfitters.
If you didn't already know urban renewal pieces are reconstructed vintage or made from deadstock or surplus materials I've bought a few pieces over the years but this shirt is my fave recent find. I don't typically buy red because of what it does to my skin tone - but I think this particular shade isn't doing terrible things. It's a basic button up turned tunic with a really cute collar - I wish you could see the collar better but this shirt is actually kind of hard to photograph.
While I was out taking photos some friends were watching me. Sometimes the squirrels run right up and look right at me - like they think I have peanuts in my pocket all the time. I think it's because my mom feeds them too much. Spoiled squirrels.
xxRobyn