Hello Blog Readers, Julia Bee here! The Wardrobe Challenge is moving so quickly, hope you're still with us! Anyways, I won't write too much about these outfits, just that I think they're all pretty fun and summer-y. I'm pretty happy in all these pictures because really, who can be unhappy with weather like this after a Canadian winter? Toronto summers are hot, sticky, humid, but we take full advantage of them because we know that when they're gone, they're gone for a long time! To note, many of these pictures were taken while The Weeknd was blasting in the background. If you haven't heard him then get on youtube and do it NOW. Not only is he making some of the best (R&B) music that I've heard in possibly ever, he's also just reppin' Toronto proper. Basically my latest obsession.
Outfit deets: Dress & Blazer- Bluenotes // Tank - Banana Republic // Scarf - Gift from our lovely friend Persia's travels in India // Jewelry - Bought in Cuba & NYC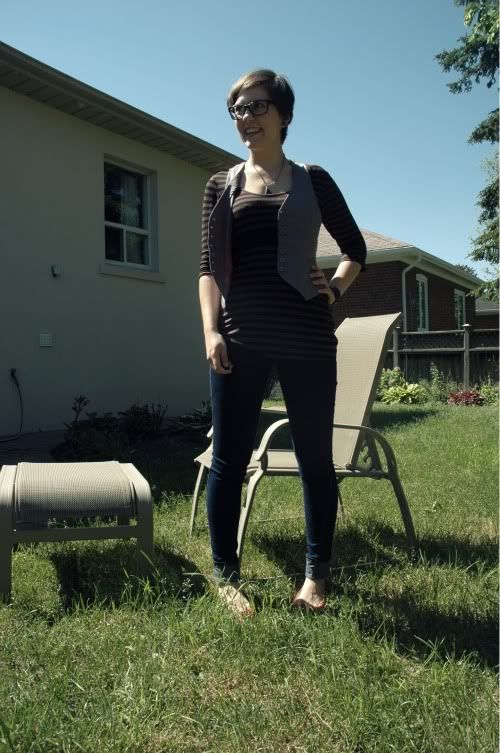 Outfit deets: Top & Jeans - H&M // Vest - Bluenotes // Flats - Tommy Hilfiger // Necklace // Gift from my parents' travels in Ecuador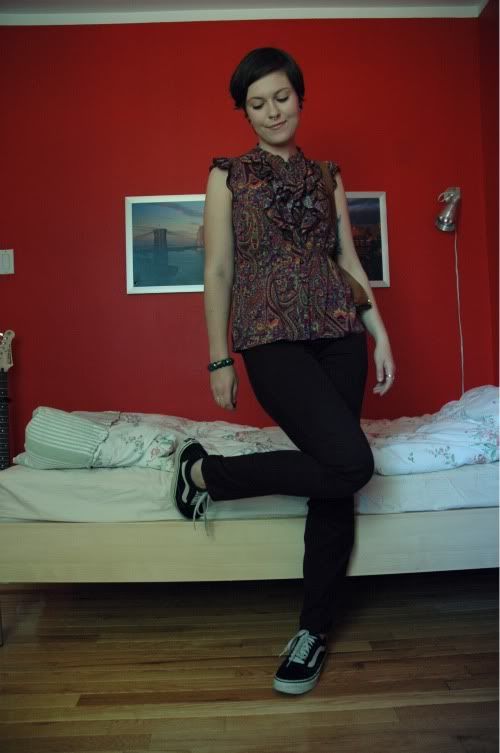 Outfit deets: Blouse - Bluenotes // Pants - Esprit //Shoes - Vans // Purse - Gift from my mom's travels in Ukraine
Robyn will be back tomorrow with her Day Eight!