Hey guys! I decided to do another little feature on one of my fave haunts around Toronto. I've already shown you guys
Kensington Marke
t so today I chose The Junction! I've always lived in Toronto's west end and it's my home. The junction is only a few steps away from my house and it's an area that has been "about to gentrify" for a few years now. Not sure it will ever happen, and I hope that it doesn't, because I love it the way it is. It's a great place to find used books, get cheap manicures, sip a latte and enjoy the view at one of the quiet cafe's or have an awesome eating experience at one of the many restaurants you will find there. The Purple Onion has great breakfast, The Friendly Thai has great Thai food, and The Beet has an amazing organic strawberry and Kefir smoothie. YUM. Also there is a yummy Maltese bakery and a fantastic organic grocery store called The Sweet Potato.
I had lots of fun hanging out and taking pictures in the Junction today despite how incredibly hot it was today. I was dressed pretty appropriately for the heat though so I managed. It's amazing how many new things you discover when you have a camera in tow and are thinking in terms of pictures. I'll definitely be doing this "out and about in..." idea more often because I have lots of places I still want to show you. What do you guys think?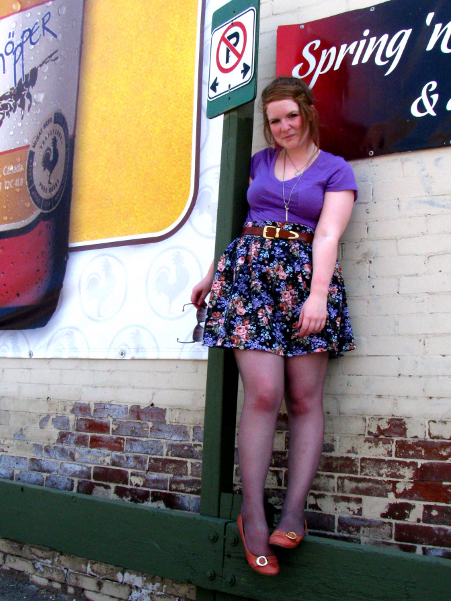 outfit deets: shoes - dexter // skirt - thrifted and altered // necklace & belt - vintage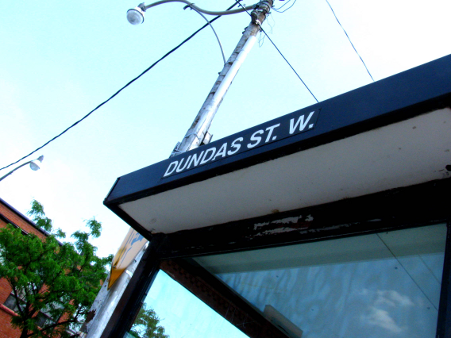 I'm pretty in love with this outfit. I just recently got around to hemming the skirt and it's one of my new staples. It's got pockets and everything. The shirt and the shoes just went so perfectly too, I was happy with how it turned out!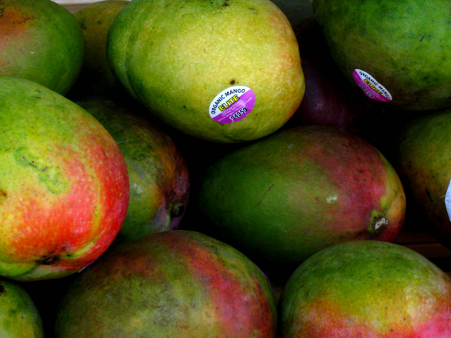 organic mangoes at The Sweet Potato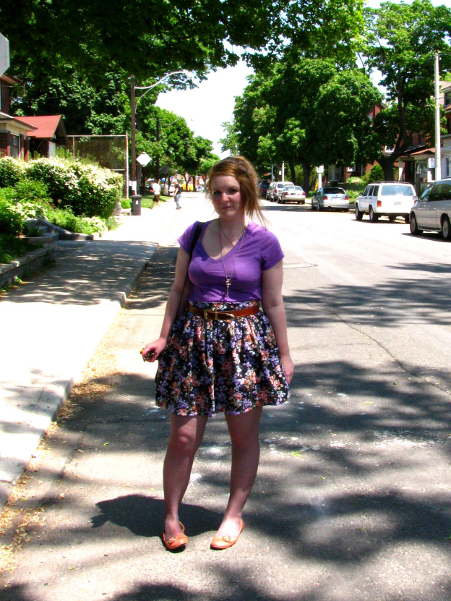 organic oranges at The Sweet Potato
I love some of the old houses in and around the junction. This is one I always admire so I snapped a picture of it today. I love the old car that sits infront of it too, it has a great license plate too that I thought I better not photo. Just know though, it's awesome!

Anyway guys I hope you are having a great week!
Til next time,
xxRobyn :)