Hey guys! Jessica from
What I Wore
issued a challenge this week to pair up one of your sweet and girly pieces with some of your tougher pieces. So I paired up this flower-print chiffon dress with an old military inspired jacket of mine. I quite enjoyed the results!
The whole tough/rough and feminine/sweet thing always reminds me so much of the last scenes of the original Buffy the Vampire Slayer movie where Kristy Swanson is wearing this white frilly, really quite pretty prom dress. At some point she throws on Luke Perry's leather motorcycle jacket. Too good. She was so badass.
outfit deets: shoes - naturalizers // dress - h&m // jacket - thrifted // belt - vintage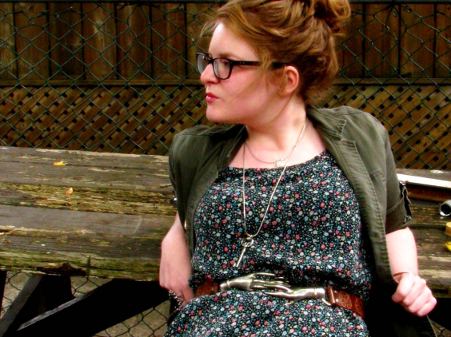 I'm keepin' it short on this lazy long weekend. Til next time guys!
xxRobyn