Hey guys, it's been a bit - I know! I've been super busy with school. I had today off though, so a buncha my friends and I grabbed lunch and went for a walk in high park. I'm really lucky to live pretty close to the largest park in Toronto. I opted to rollerblade there today with some sandals in my bag to change into when I needed to walk - it worked out pretty well.
outfit details: sandals-payless // jeans - Gap // top - thrift // sunglasses - F21 // bag - thrift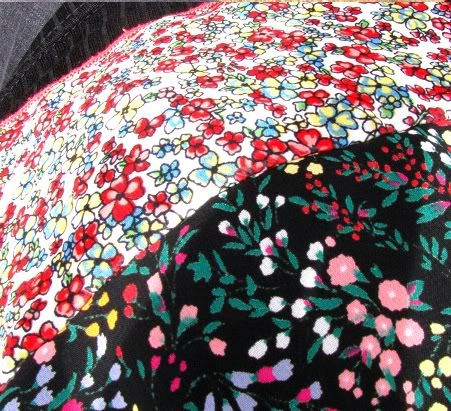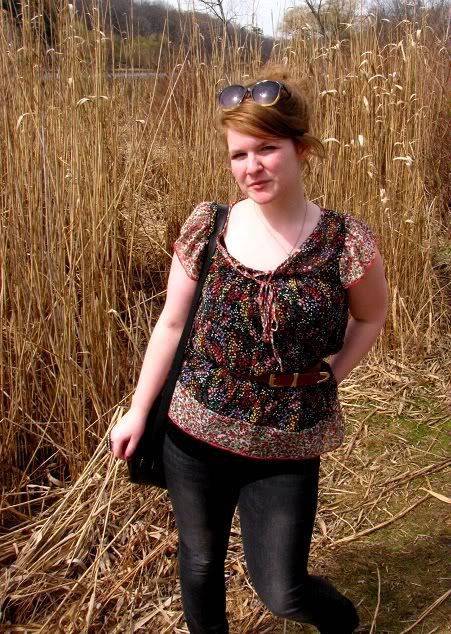 I went thrifting yesterday and wow - we found the holy grail of thrifting out in Mississauga. There is a Value Village, a sally-ann, a Talize, and a CTS all on one corner. For those of you who live in the area the holygrail can be found at Dixie and Dundas. Don't tell too many people though - the stores are all full of great things and aren't picked over like the thrift stores closer to downtown. So good!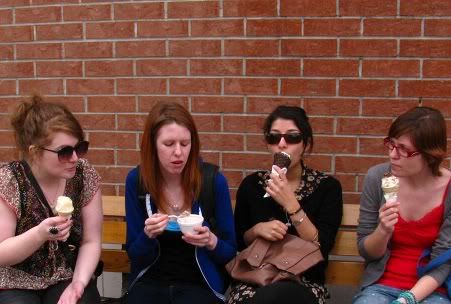 After we finished our walk in High Park we went to Laura Secord to get some ice cream and discuss the low-points of globalization. I have known these girls since grade 1-2 and they are still my besterest of friends. This is only 3 out of 5 of them (1 is behind the camera). It is a rare occasion now that we all hang out together at the same time now but we made a point of it to do it today. I find a lot of inspiration in these girls, fashion related and otherwise.
Do you guys have any friends that you've had since elementary school? I don't meet many people who still do!
Til next time!