Julia and I are totally eating off different fashion plates today. While she's off figuratively protesting the
G20 summit
, I'm sailing a boat? Maybe? Anyway point is, two very different outfits from us today.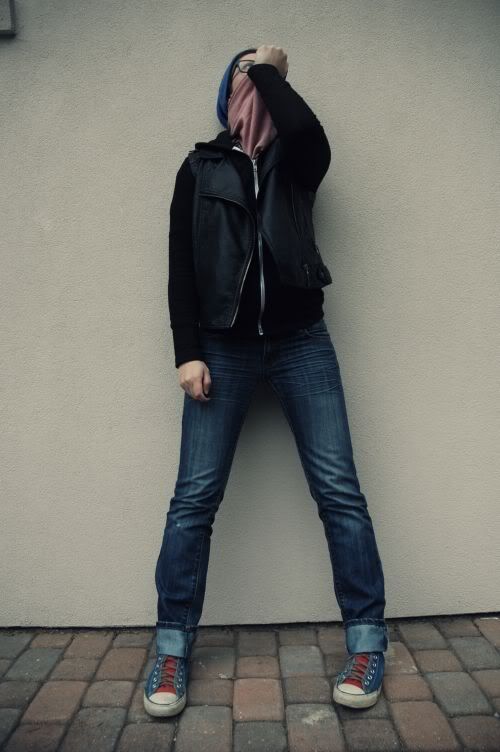 Julia's outfit deets: Jeans - Bluenotes // Tee - H&M // Hoodie - American Apparel //Jacket - F21 // Shoes - Converse/Chuck Taylor high-tops (bought at Planet Rock (I think that was the name of the store), Chicoutimi, QC) // Scarf - Ukrainian Versace knock-off // Hat - H&M
Someone told me today that I looked really 'radical' (if you know me, you almost certainly know who this person was) today. This made me laugh and it's totally the inspiration for these pics. Day 3 is all about covering your face Black Bloc styles (second pic), then changing into civilian gear and carrying on your protest (first pic). On a fashion note, I really like these jeans, too. I'm usually not a fan of whiskering (that distressed detailing at the crotch/hips) but I think it looks cool on this pair. Plus, they were like 10 bucks and fit really well.
DISCLAIMER: I do not support wonton destruction of property, but the G20 did really suck.
-Julia Bee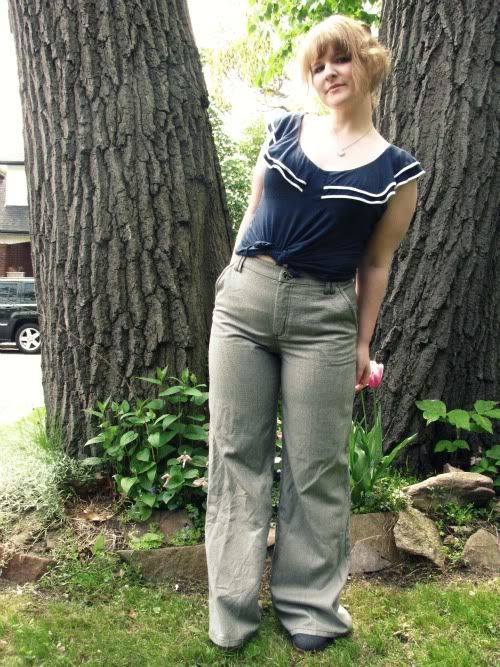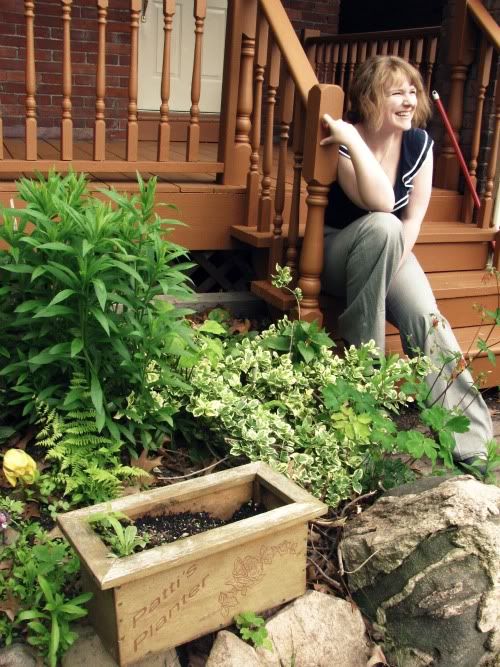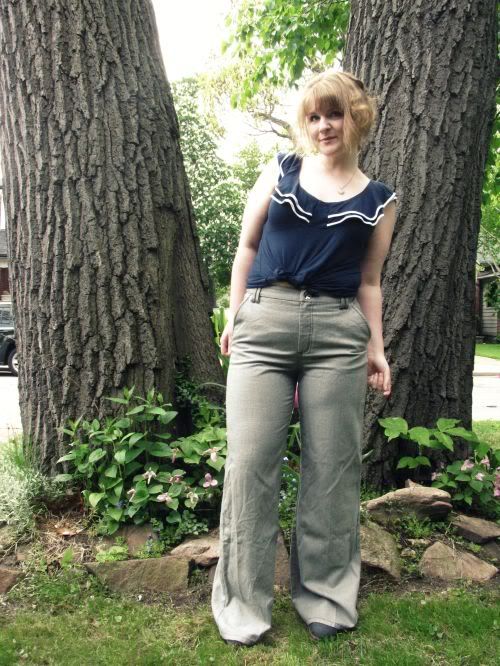 My outfit deets: shoes - payless // pants - H&M (3 or so years ago) // top - H&M
I bought this top awhile ago and despite it's simplicity I had trouble actually styling it up. I finally found the perfect match for this top in the pants and loved the way the look turned out (minus the wrinkles and the fact that I think I ought to finally hem them). Either way it was a cute look for the day.
See ya tomorrow lovelies!
xo Robyn