Sorry this post is up late guys! These pictures are from yesterday but I worked late and I didn't have time to get the post up at a decent hour. Oh well, at least there will be two posts for you today! Wahoo. haha!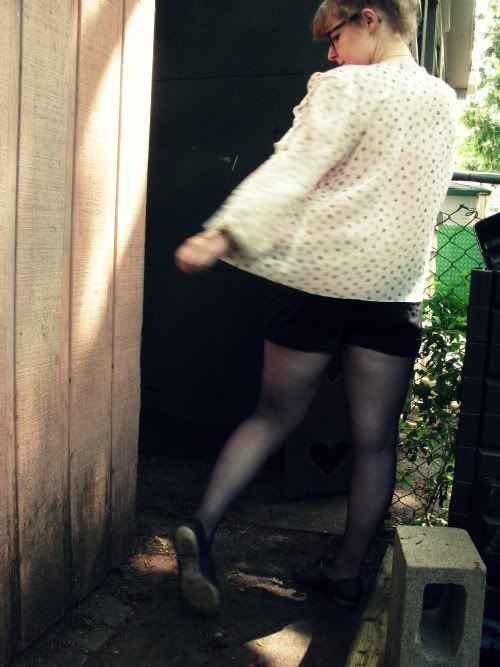 Outfit deets: shoes - c/o big buddha // tights - Silks // shorts - vintage // top - vintage // blouse // vintage // rings - H&M and Ardene // bracelets - thrift/Forever 21
I love these shorts! They are so ultra comfy and a great alternative to a skirt. Forever 21 has so many short denim shorts right now so this is a great outfit to wear to work at the moment.
Julia's pics will be up shortly so look forward to those as well as another post this evening. Ahhh busy busy!
xo Robyn