outfit deets: boots - c/o Big Buddha // tights - H&M // dress - Forever 21 // flannel - thrifted

Just as in my LJ (a.k.a. Livejournal a.k.a. Luke Johnson) days I am always fighting the urge to sprinkle my posts with song lyrics. I am able to restrain myself a little bit more than back in the day when entire posts of mine would just be tangles of disjointed song lyrics. Every now and again though I just want to post random seemingly irrelevant song lyrics to accompany my outfit photos and nothing else. Not just one or two lines either, like I'm talking entire songs - with no reference to the artist or any place you can actually listen to the song just to be extra annoying!!

Hah. Ok no but serioulsy, I felt so super grunge in this outfit. I shall call this look lumberjack chic, or maybe Seattle 1992 chic... In any case, when I was in grade school all I used to wear was flannel shirts so this shirt is such a throwback. It is so super soft and comfy and warm and cozy. It is my new favourite thing.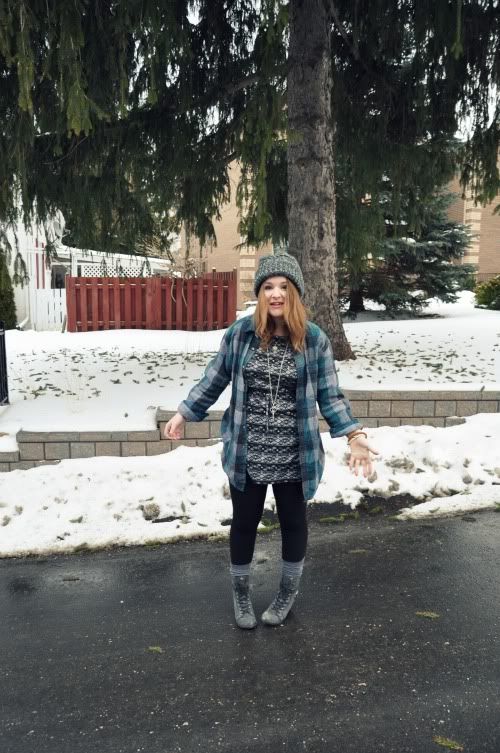 This photo is brought to you by Dale, and the way he says "STOP LOOKING AT THE GROUND" and then the way I say, "BUT I'M FIXING MY OUTFIT, AND WHAT'S WRONG WITH LOOKING AT THE GROUND!?!"

Happy Friday!

xo Robyn