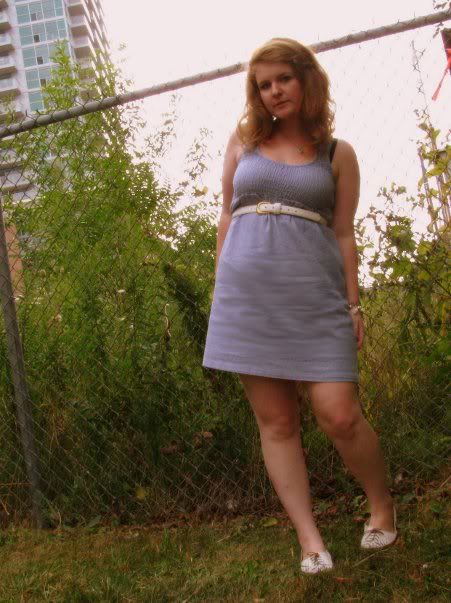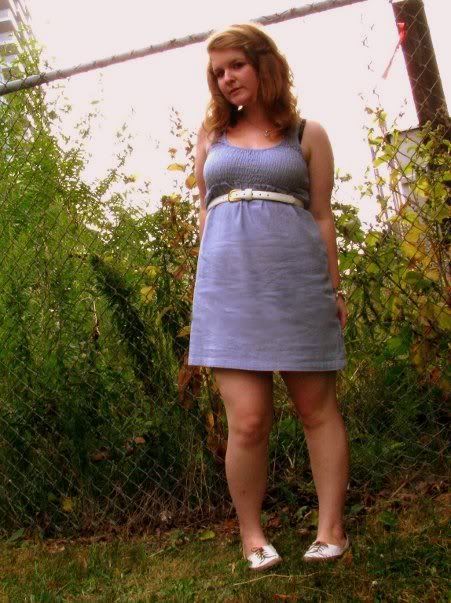 outfit deets: shoes - UO // dress - SWS // belt - vintage // bracelet - Rhitbee Anne Vintage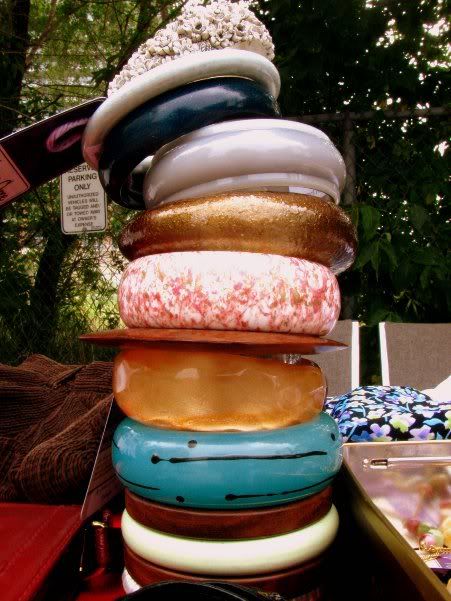 So I have a pretty wrinkly outfit for you today. I swear to you the dress didn't look this wrinkly off camera. I don't know what it's problem is. Darn dress goin' around ruining photos! Anyway, I still like this outfit. It's super cute and comfy. I'm still in love with chambray and plan on wearing it into the Fall. Also, how sick are you guys getting of my Deena and Ozzy oxfords? I promise to switch it up soon. I just can't get enough of these shoes though.
Yesterday I had a little sale down on King St. for Summer Company. I thought I'd snap some photos and show you guys the little set up I had going on. It was just a small thing so I didn't bring my rolling rack. Next week I will have a bigger set up going on for the
Parkdale Bazaar
! I'm excited for that. I'll let you know a little bit more about it closer to the day. I'm so new to this selling in person thing - it's a little bit daunting but I have a lot of fun doing it. Have you guys had an experience with selling at bazaars or shows? Good or bad stories welcome!
Happy Tuesday!
Robyn