I know, I wore a really similar outfit a few posts ago! It was so hot today though that I switched up the v-neck tee for a tank. I wanted to wear this bracelet, and this outfit goes so perfectely with it I thought. How often do you guys think its acceptable to repeat an outfit?
Also, I have a bunch of vintage jewellery like this being added to
Rhitbee Anne Vintage
in a few days. Keep your eyes peeled!
I just received this clutch from
Upside of Wonder
today! I had been looking for the perfect straw clutch for awhile now so when I saw this one I knew I had to have it. I also bought a fab new straw hat today! It's been a very straw-ey day. :)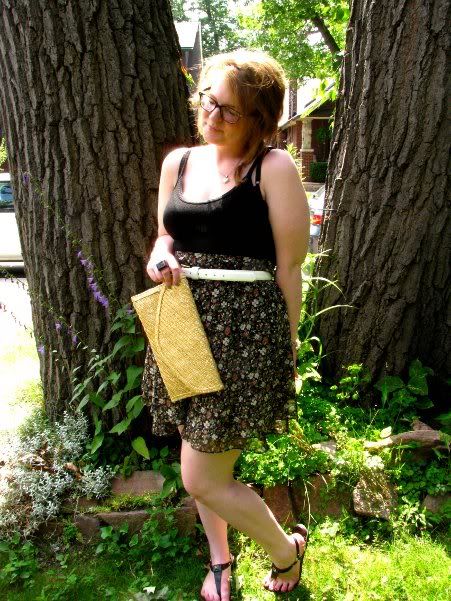 outfit deets: sandals - payless // skirt - vintage express // tank - thrifted // bracelet - vintage // clutch - vintage from
Upside of Wonder
Talk soon lovelies,

xxRobyn