Hey peoples, I had a pretty chill day today. Just caught up on the Lost, Doctor Who and Breaking Bad I missed this week, went for a yummy sandwich dinner with a friend and watched the Habs win game six.
The weather in Toronto is completely different than it was in Varadero. So cold! I'll take it over the extremely humid weather we had in Cuba though. My skin is finally going back to normal. I'm done school and it feels so weird to have no school work to do! I better enjoy it while it lasts - I only have a month and a bit before I have to go back to school for summer classes.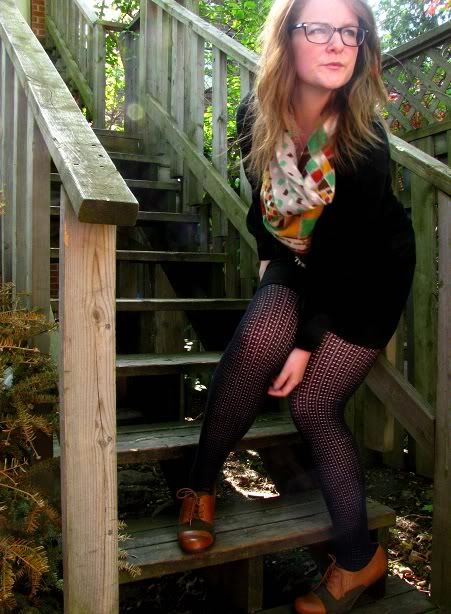 Guys, you have no idea how good it felt to have straight hair today. My hair was crazy curly in Cuba and it was beginning to drive me bonks! Also, it was too hot to wear much black or darks in general so I just piled it on as soon as I got back. Sometimes I forgot how much I rely on black as a stand by.
I wanna talk a little about my shoes. I love them! I found them at a thrift shop a few weeks ago. They're naturalizers too! So they're pretty damn comfy now that I have worn them a few times. They're everything I have been looking for for the past few years and there I found them waiting for me... in my size. almost new. at a thrift shop. 15 bucks! Score. I don't believe in fate... but jeez, pretty special.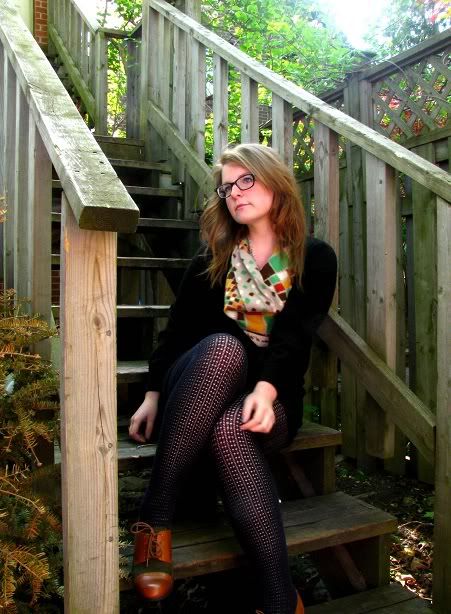 Outfit Deets: dress - thrift // scarf - vintage // tights - UO // shoes - thrift (Naturalizer)
*listening to: Elliott Smith - Waltz #2
All I listened to on vacay was Elliott Smith and Catherine Feeny. Just went so perfectly with the sounds of the ocean. His music is such a constant for me in my life. I can't listen to him when I'm anxious, but listening to him when I'm calm helps me get through my later anxious moments in a really important way. I wonder if he knew what his music could do. I really hope so.