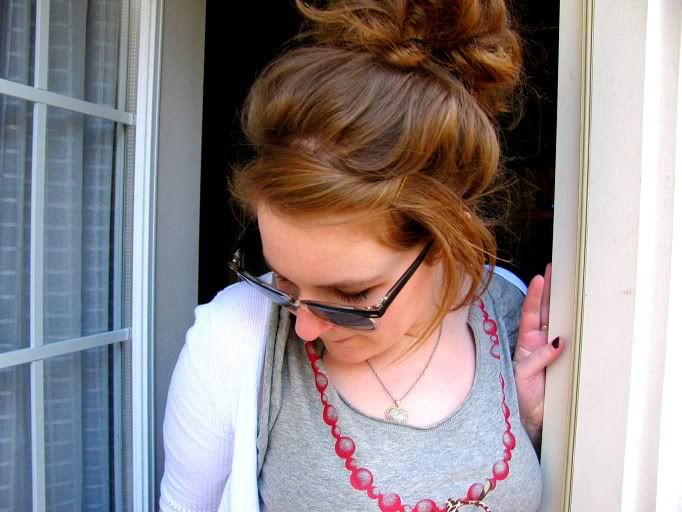 O hai! Soo I was pretty lazy with my outfit today. I just threw on a tee, jeans and a cardi. Dale and I took some pictures but I just felt shlubby. I had a shlub-day. I'm okay with that. Shlubby is totally fine with me now and again. shlub shlub. Did I make that word up? Anywhoozles, we did get some full outfit shots - I might throw them up to flickr/chictopia tomorrow. I don't know though, Dale took some good pictures it's just I'm not feeling the outfit. Often times when I wear jeans I don't feel like "me". I think I'll probably need to further explore exactly why this is the case in the future, because I am not totally sure at this moment. Do any of you have similar feelings towards certain types of clothing, where you just don't feel like "yourself" in them? I used to feel that way with dresses and skirts back in the day I think, go figure.
In any case, I want to show you guys some etsy finds that I have been lusting over lately:
Anyway, any of these purchases would put a noticeable dent in my funds so lusting over them is all I shall do! Seriously though I am going to need some brown/cognac flat oxfords for this summer and some "professor" shorts may be in order too.
Hopefully tomorrow I will have a proper outfit post! Seeyou guys then.
xx Robyn :)