I have always loved it when bloggers do remixes so I did one of my own. I just got this skirt over the weekend and was excited about styling it so I thought I ought to try multiple looks. I styled all of the outfits with transitional weather in mind.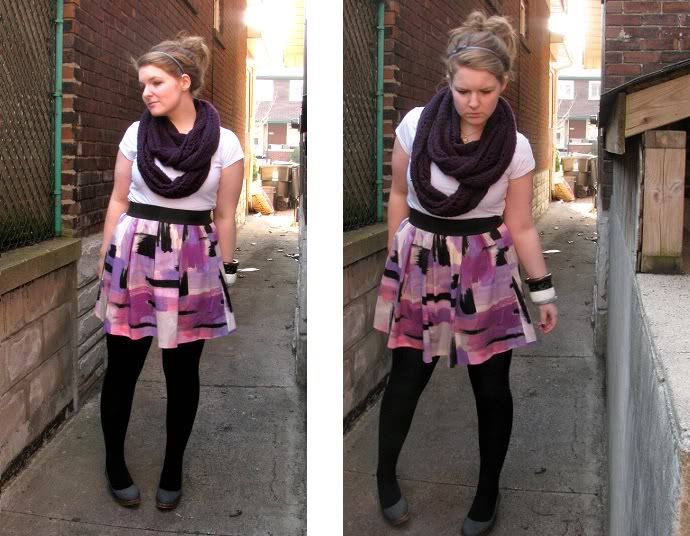 outfit details: shoes:thrifted//tights, tee, scarf:h&m//skirt-winners/bangles - moms bakelite collection
The first look is just really fun and but also comfy, I could see myself wearing this to school just as much as I could see wearing it to a party.

outfit details: shoes - vintage//tights-UO//skirt-winners// tee-h&m//blazer-vintage
Second look is a bit pattern crazy but I think it still works. I had the most fun styling this one.
shoes-vintage//skirt-winners//top-charlotte russe//necklace- aldo accessories <3
//bangles- moms collection
boots, cardigan, tank - thrifted//tights - h&m//belt- vintage//bangles - moms collection
I piled on the bangles, threw on a cardigan and belted it for this look. I love this belt, I have had it probably since I was about 12 yet still find occasion to wear it.
I think my favourite is number 1, it's what I chose to wear as my actual outfit for today. What's your fave?
:)