Allo peoples. Today was absolutely gorgeous so my friend and I (Adrienne, who has the photocred today) went for a walk and took some pictures. We walked through the back alleyways in my neighbourhood and ended up at my old elementary school.
outfit details: blazer - vintage // skirt,shoes - thrifted // tee - black market // tights

- h&m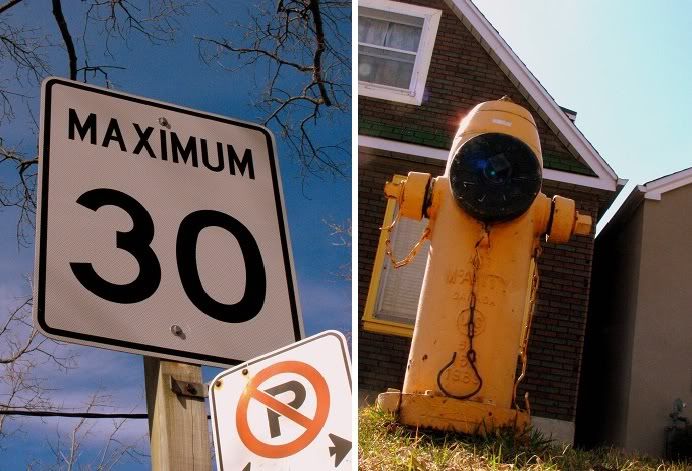 My outfit was a little crazy today. I have had this Charlie Brown shirt for what seems like eons. I think it's hilarious. I bought the blazer in the winter and really had been waiting for Spring to wear it - today was it's offical debut. Yatta! I am so glad it's officially Friday, I need some serious relaxing this weekend and a thrift shopping adventure seems to be in the works for Sunday. So good! Anyway lovelies, I need to hit the hay something fierce.

:) talk soon!