As you may or may not know - it's my Birthday today! In the spirit of this event and because Etsy just released the new Coupon code feature, I want to give you guys all a little present: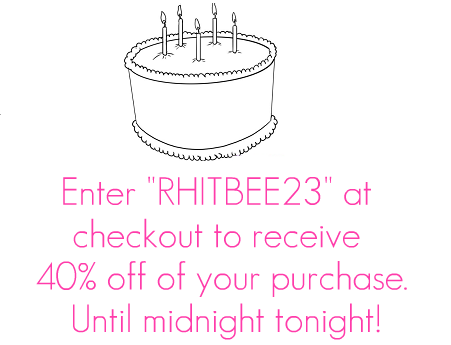 This coupon code is only good for today! You can even pick up sale items with the code so hurry on over to
Rhitbee Anne Vintage
and snag an amazing steal before midnight EST tonight!
xo Robyn