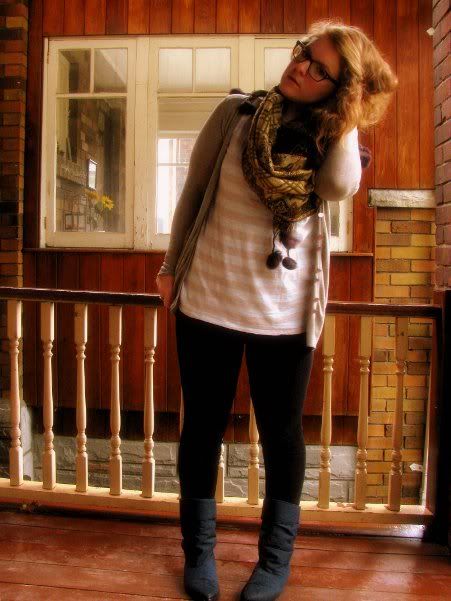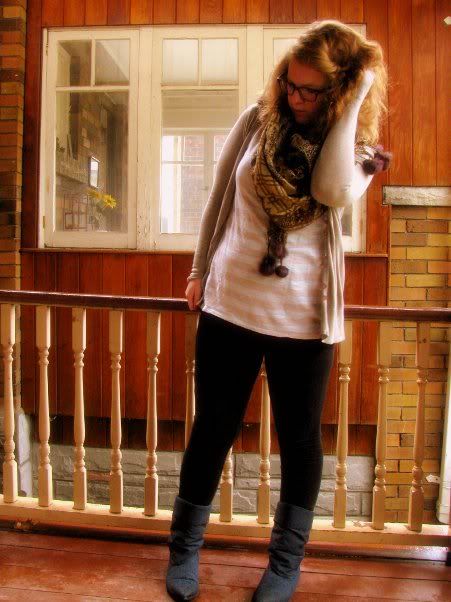 outfit deets: boots - vintage // leggings - h&m // tee - h&m // cardigan - winners // scarf - gift
//
umbrella - dollar store
Oh rainy day outfits! I have a hard time with rainy days because I am very rarely drawn to water proof materials. My favourite materials tend to be the ones that just soak up water like a sponge. Not super into the PVC or plastic when it comes to clothing. I suppose for pragmatic reasons I should invest in a waterproof type coat. I just need to find one I actually like! ...Or maybe I should just buy a crazy big bubble umbrella.
I just opted for a tee and leggings because quite honestly the rain wasn't doing much in the way of inspiring me. drats.
What are some of your rainy day essentials?
Kay I realize the umbrella is clashing a little but I had no other option. I have this bad habit of losing umbrellas all over the place!
Here's hoping for blue skies tomorrow!
xo Robyn