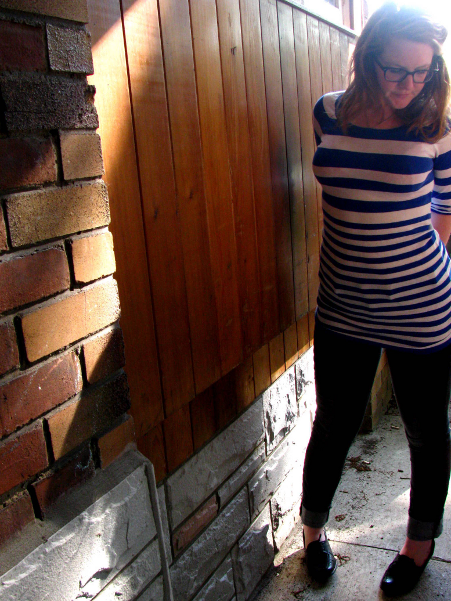 There's certain songs that just take you back to really exact moments. Ludacris' "Fantasy" never fails to remind me of driving home in my dads blue chevy with my best friends on my like 14/15th birthday. The girls were all unabashedly singing the lyrics to that song (you know - "I wanna lick lick lick you from your head to your toes...") in the back seat as I sat red faced in the front seat hoping my dad wasn't paying attention. The Pixies "Where is my Mind" reminds me of driving around up north by my cottage in torrential down pour just to get ice cream whilst doing terribly silly things with my girlfriends.
Everytime I hear "Killing Me Softly" by the Fugees I am reminded of my grade 9 "talent show." When some very brave girl got up on stage and sang this song to a crowd that was very resistant to her take on the song. So to show that she was a rebel and didn't care what everyone else thought - she attempted to "crowd surf" her way off stage - despite the total lack of a crowd in front of the stage. Of course the song reminds me of other things too, it's a beautiful song, but I can't hear the song without remembering that instance. Do any songs do that for you guys?
I actually wore this outfit last weekend, but have been too busy until today to get around to posting the snaps! Really simple outfit for a casual lunch with a friend. I love this sweater with these jeans - ultra comfy!
outfit deets: top - h&m // jeans - Gap // shoes - vintage
Alright guys I'm up late enough already! Hope you are having a great start to your weekend. Talk soon.

xxRobyn