Hello folks. For the most part today has been rather cloudy and dreary. I haven't been outside a whole lot either, mainly just working inside. I have yet to ever wear this top I altered so I thought I would throw it on to brighten my day a little.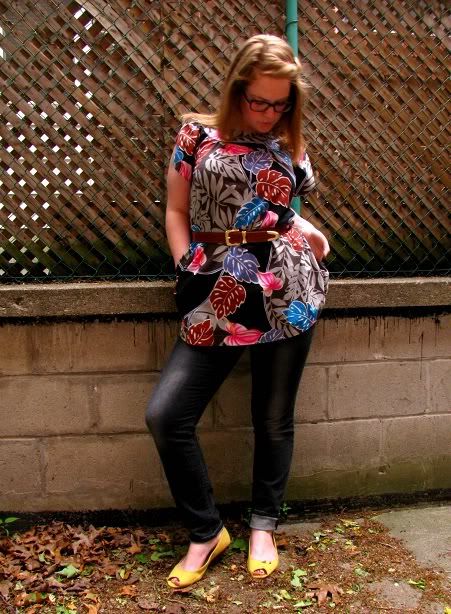 I found this piece at a thrift shop about a year ago. In it's original state it was a floor length moomoo made in Hawaii. It has one side pocket and the reason I bought it was for the adorable sleeves! They're cute little tulip sleeves. Originally I intended to make it into a mini dress but I cut it too short and so I decided to make it a tunic length. I don't think I'm done with the alterations either. It's a little too big and needs to be taken in at the back because it bunches too much. Anyway. I'm going to aim for a bunch of outfit photos this week! So look forward to that. Also, my etsy store is well on it's way to opening. So many exciting things!
outfit deets: tunic - thrifted and altered by me // jeans - Gap // shoes - payless// belt - vintage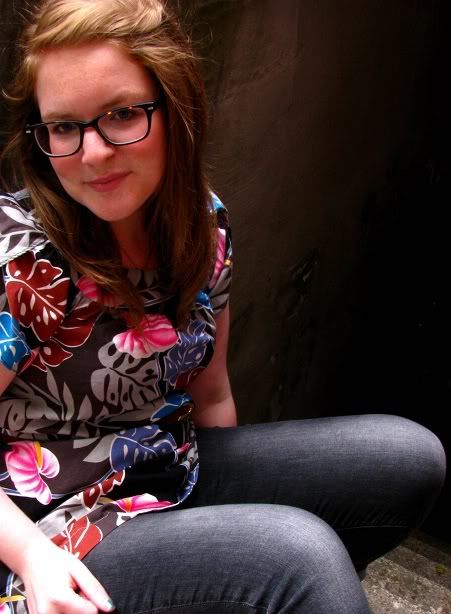 til next time guys!
xxRobyn